Nonsurgical facial rejuvenation procedures are highly sought as more patients demand less-invasive, yet effective, procedures to mitigate signs of facial aging with minimal downtime. Nonsurgical procedures accounted for 82% of plastic surgery procedures performed in the United States in 2011, with 4,030,318
botox injections
followed by 1,662,480 hyaluronic acid (HA) filler injections.
The youthful face has smooth contours, few wrinkles at rest as well as animation, and appropriate soft tissue fullness. With age, the skin accumulates solar damage and shows uneven pigmentation and loss in dermal thickness and elasticity. Wrinkles ultimately form due to a combination of these skin changes, gravitational descent of soft tissues, and repeated muscular contractions. Transverse forehead lines appear with repeated brow lifting by the forehead muscle, vertical lines form in the glabella with repeated contraction of the glabella muscles, and crow's-feet appear lateral to the eyes from the concentric movement of the eyelids muscle.
Further caudally, malar fat pads descend with gravity, starting a constellation of changes, including the appearance of deepened nasolabial folds as well as jowling and resultant prejowl sulcus formation. Perioral wrinkles form due to a multitude of concomitant factors. Loss of lip volume combined with continued lip muscle motion lead to a stellate-type pattern of vertical rhytids around the mouth.
With this knowledge plastic surgeons can combine botox and dermal fillers to achieve a smooth and line-free face.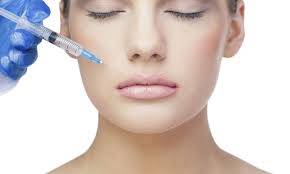 What are Injectable Dermal Fillers?Dermal fillers are gel-like, volumizing substances that are injected beneath the skin to restore lost volume, smooth fine lines and deep creases, or enhance facial contours. Over the last years in Cyprus, more and more men and women, choose this popular facial rejuvenation treatment, which can be a cost-effective way to look younger without plastic surgery or downtime.What is Hyaluronic Acid?Hyaluronic acid, a naturally occurring substance that is already found in your skin, acts as a network that transfers essential nutrients from the bloodstream to skin cells. It helps keep skin plump and hydrated. It is ...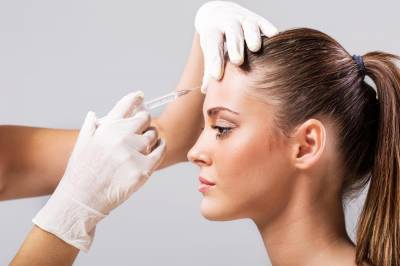 Smiling, frowning, squinting and even chewing - basically any facial movement can eventually lead to one of the most common signs of aging: wrinkles. They can make you appear tired or even angry when you are not. One of the quickest and safest remedies to remove wrinkles is an injection of botulinum toxin. Botox (or Dysport) can be used as a wrinkle treatment to smooth:Frown linesCrows feetForehead furrowsSkin bands on the neckBotulinum toxin type A and botulinum toxin type B are both purified substances, derived from a bacteria. Injections of this substance blocks muscular nerve signals, which then weakens the ...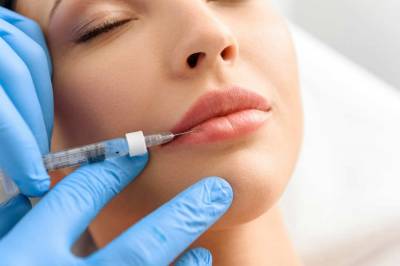 Lip augmentation or lip enhancement, is a cosmetic procedure that can give you fuller, plumper lips. These days, an injectable dermal filler is the most commonly used method of lip augmentation.There are many types of lip fillers that can be injected in your lips and around your mouth. But the most common fillers today are products that contain substances similar to hyaluronic acid. Hyaluronic acid is a natural substance found in the body. It helps increase volume in your lips.Fat injections and implants are other methods to plump lips. But they aren't used as much today because the results vary ...
Hyperhidrosis - excessive sweating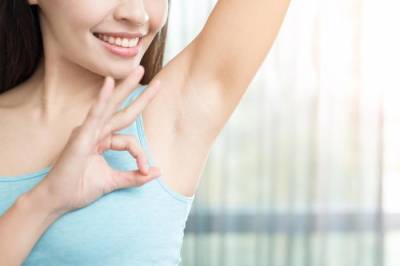 Hyperhidrosis is the excessive production of sweat (more common in hot countries, such as Cyprus). The sweat production can be up to five times higher than then normal and excessive sweating causes are still unknown. It can affect the entire body, but the most common areas are the armpits, the palms and the feet. It is associated with a significant quality of life burden from a psychological, emotional, and social perspective.Most common treatments are:Topical treatment: Aluminium salts is the most effective topical formulation but it works only in mild cases and the duration is usually limited to 48 hours.Oral (by ...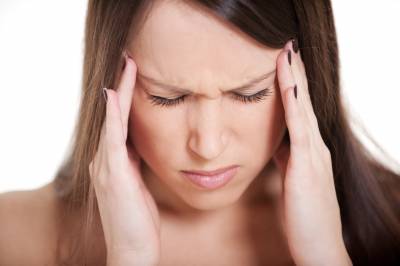 Chronic migraine is a neurological disorder associated with reduced quality oflife and often negative socioeconomic impacts. The aetiology is not fully understood although central nervous system dysfunction appears to play a pivotal role. Modifiable risk factors that can trigger attacks in people susceptible to migraine include stress, change in sleep patterns, excessive tiredness, consumption of caffeine or alcohol, and the use of visual display units. Many patients with migraine use excessive quantities of acute pain medication.The management requires a multidisciplinary approach. The main aims of treatment are to reduce the frequency and severity of attacks, reduce the reliance upon acute ...
Skin Boosters (Redensity 1) is an alternative way to nourishing your skin, especially designed to deliver deep-skin hydration. This means increasing hydration levels within the skin to deliver lasting moisturisation and improvements on the skin's surface, creating a fresh and natural look. The treatment involves hydrating injections of a soft, gel-like substance called Hyaluronic Acid (HA) into the skin, which improves the skin's firmness, elasticity and radiance. Water-loving HA is found naturally in the body where it maintains hydration in the skin. As we age, the quality of our HA diminishes over time. Mesotherapy provides the opportunity to replenish and maintain ...
PRP treatment or platelet-rich plasma treatment is a helpful therapy for many health problems, such as hair loss, wound healing, scar treatment together with rejuvenation of the skin. It consists of two elements: plasma, or the liquid portion of blood, and platelets, a type of blood cell that plays an important role in healing throughout the body. Platelets are well-known for their clotting abilities, but they also contain growth factors that can trigger cell reproduction and stimulate tissue regeneration or healing in the treated area. Platelet-rich plasma is simply blood that contains more platelets than normal together with platelet-derived growth factor ...
Face and Neck RejuvenationProfhilo is an injectable skin remodelling treatment containing one of the highest concentrations of Hyaluronic Acid (HA) on the market, especially formulated for people whose skin lacks volume and elasticity.Profhilo® is a skin booster but also has a significant tightening and lifting effect on the tissue. It is a great 'first step' treatment as it acts directly on skin laxity and can also improve the appearance of uneven skin tone, pores and dull pigmented skin as part of a bespoke skin program.Tiny injections are placed across strategic areas of the face and or neck and treatment is ...
---
---