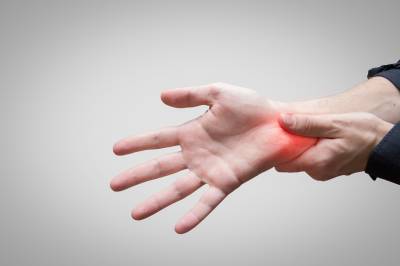 Carpal tunnel syndrome occurs when the median nerve, which runs from the forearm into the palm of the hand, becomes pressed or squeezed at the wrist. The median nerve controls sensations to the palm side of the thumb and fingers (although not the little finger), as well as impulses to some small muscles in the hand that allow the fingers and thumb to move. The carpal tunnel - a narrow, rigid passageway of ligament and bones at the base of the hand - houses the median nerve and tendons. Sometimes, thickening from irritated tendons or other swelling narrows the tunnel ...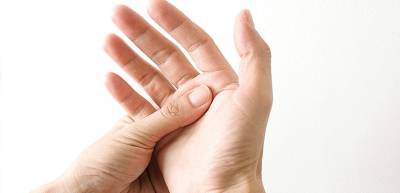 In trigger finger, also known as stenosing tenosynovitis one of your fingers or your thumb gets stuck in a bent position and then straightens with a snap — like a trigger being pulled and released. If trigger finger is severe, your finger may become locked in a bent position. Often painful, trigger finger is caused by a narrowing of the sheath that surrounds the tendon in the affected finger. People whose work or hobbies require repetitive gripping actions are more susceptible. Trigger finger is also more common in women and in anyone with diabetes. Trigger finger more ...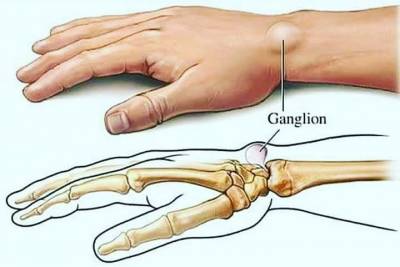 What are Hand Tumors?Any abnormal lump or bump is considered a tumor. A tumor can also be referred to as a"mass". The term "tumor" does not necessarily mean it is malignant or it is a cancer. In fact,the vast majority of hand tumors are benign or non-cancerous. Any lump or bump in your hand is a tumor regardless of what causes it.Hand tumors can occur on the skin, like a mole or a wart, or can occur underneath the skin in the soft tissue or even the bone.Because there are so many tissue types in the hand (e.g.skin, tendon, fat, ...
---
---